Snows Motor Group, Exeter
I was employed by Rekan Project Management, for the new development in Exeter for a new £3.5 million pound showroom, for Snows Motor Group, Lexus and Toyota. They were fully fitted to the latest design and this also included new service workshops and MOT bays. My role was to carry out site visits and report back progress to the client, monitoring quality control. This would be by an observation report which also got issued to the design team. My brief also involved carrying out final inspections up to contract completion.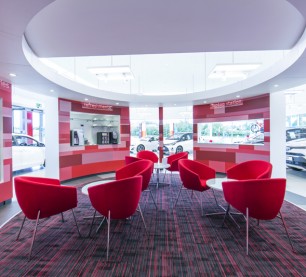 CHICHESTER MUSEUM, WEST SUSSEX
Project Brief: A highly complex project requiring a two-storey concrete frame structure built over a Roman Bathhouse that would be revealed for public view. The positioning of piled foundations had to be extremely accurate, plus complicated stone panels and glazed viewing gallery designed and installed; numerous road closures were required but activity could not disrupt neighbouring council offices and main library site.
Ralph Elliott: "Ran the design team; attended regular meetings with archaeologist; oversaw the design for budget control; programmed and planned construction from commencement to completion; and took the contract to completion and handover."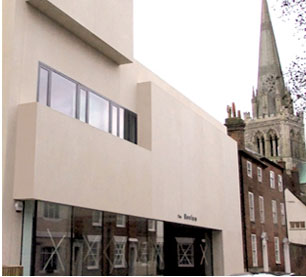 MRI UNIT, WINCHESTER HOSPITAL
Project Brief: A rebuild of the existing unit that burnt down that had to be constructed on the original footings.
The design of the new building had to comply with the latest HTM specification. Whilst the work was being carried out the temporary scanner was adjacent in the main car park.
The overall programme was 21 weeks, with the first patients' appointments set for the day after handover.
Ralph Elliott: "The building was traditional construction Brick and Block with a flat roof, this also had an external plant room situated on the roof within a steel frame. The building was also linked into the main hospital in two locations, these had to be maintained for fire exits from the main building. This was a very fast construction programme that put a lot of pressure on the design team to allow the programme to succeed."